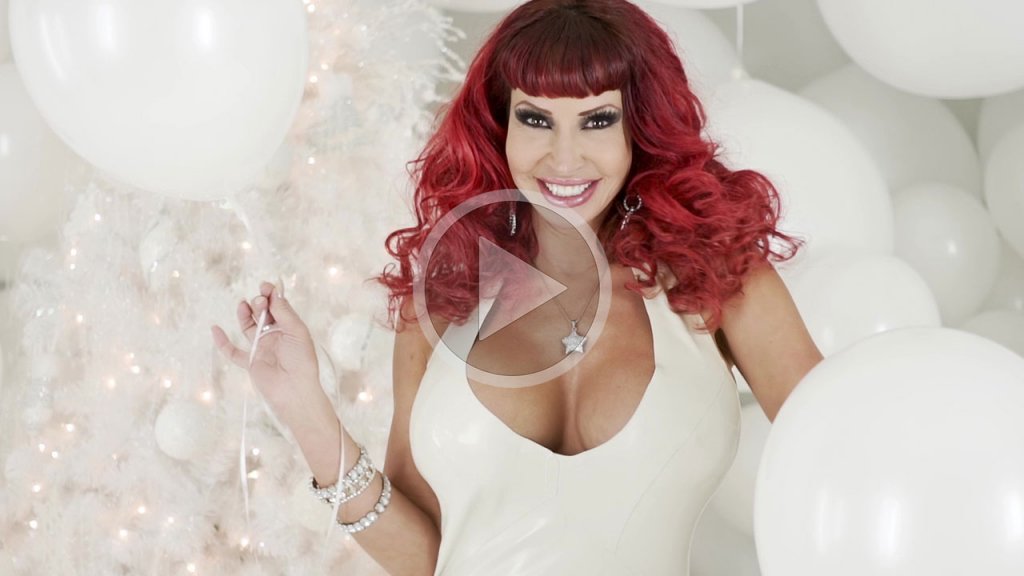 Ho! Ho! Ho! Yup! Once again it's that time of the year baby where all I want is to CE-LE-BRATE! Hell yeah baby! …Or should I actually say "Alleluia yeah baby!"? Why is that? Well if you must know baby, this year my Christmas photo shoot is divinely and purely sexy as, all in white!
Dressed up with my white latex gown made by Polymorphe, and with my white lingerie on the Glam set (gifted by one of my fans, thanks Glenn! xxx) and feathered wings, am I not the angel of Christmas you always dreamt of? Either way, latex or glam, you absolutely can't go wrong as both photoshoots are spectacular and fabulous! And with all the white balloons, this set feels like I am floating in a shiny heaven. White is the new Naughty!
Muah ah ah!!
Merry sexy Christmas and Happy Holidays everyone, and certainly a lovely Happy New Year!
Muah!
Xx
B
Credits
Photos: Martin Perreault
Latex: Polymorphe
Lingerie: special thanks to Glenn T
Special thank you: Cybex, Julie D and Gil Perron
Location: Montreal, Canada
You need a valid subscription to view this post… JOIN NOW.