STORE: only 1 American Curves magazine available in store! Recently added!
Latex fetish icon Bianca Beauchamp  in American Curves on her online store!!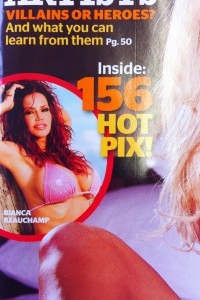 Get your hands on the only copy available in store of American Curves magazine Summer 2012 on which Biancais mentioned  on its cover and have a 12 pages feature! Enjoy Bianca's sexy bikini & beach photos and be the LUCKY ONE with this issue! The magazine comes automatically autographed. Mention at check out if you want  the autographed personalized to you.
* christmas coupon 25%OFF may be addition-ed  on top. Coupon code: "biancaxmas"