Store: 60% OFF on Bianca Beauchamp's both LATEX & GLAM calendar 2013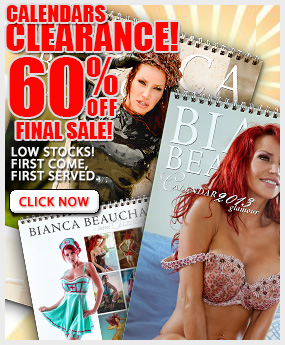 60% CLEARANCE SALE on Calendars!!
The latex calendar was sold out… but it's now back!!! We found 35 copies… so hurry up to grab your copy! 
For a limited time only, get Bianca Beauchamp's LATEX and GLAM calendars 2013 for  as low as 10.99$ instead of 27.99$
Order quickly to make sure you get your copy  before it's sold out. These will not be reprinted.
Good luck to the fastest fans!