Fetish Sex Symbol 2020 Edition
Currently only 9 left!
Grab yours now!
29
orders in last 30 days.
FAST COMMUNICATIONS:
We answer emails within 24 hours (business days.)
FAST SHIPPING:
All orders are shipped in 1-2 business days.
(2020 products are in PRE-ORDER state, and will ship Mid-October in priority of orders received.)
SECURE CHECKOUT
SSL Enabled Secure Checkout
Peter from Kokkedal, Justin from Little Rock & 27 others
bought this item recently.
Description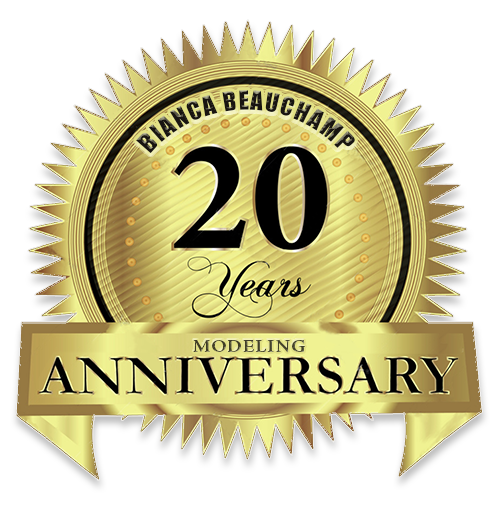 RARE COLLECTOR ITEM: LIMITED PRINT RUN
ABOUT THE 2020 EDITION OF THIS BOOK:
Fetish Sex Symbol 2020 is a reprint of the 2006 Edition, and features additional content originally left on the cutting floor, along with an updated introduction by Bianca Beauchamp. The book`s original limited run of 2000 numbered copies sold out within a year, and marked a milestone in the career of iconic model Bianca Beauchamp. Witness her evolution in the world of fetish eroticism in this Collector's Edition book featuring Bianca's best work from the humble beginnings of her career in 1998 to the tantalizing international sensation she had become in 2006. Throughout her texts and photos, Bianca's personal approach will guide you in this exotic journey about her captivating experiences in front of the camera and behind the scenes, including a lengthy personal biography and Bianca's favorites and pet peeves. With a touch of humor and intimate approach, meet Bianca Beauchamp in this very candid and yet highly arousing photo book of one of the most enticing fetish models of the decade.
24 ADDITIONAL PAGES WITH MORE PHOTOS:
This is a limited run re-print of the acclaimed book FETISH SEXY SYMBOL which originally was published in 2006.  This reprint contains additional pages with photos that were originally left on the cutting floor, along with a new introduction by Bianca Beauchamp, and additional tweaks to the layout of the photographs in the book.  The new content and changes make this edition a great collectible item for new fans and previous owners of the 2006 edition.
BOOK SPECS:
– Two COVERS Limited Collector's Edition
– 8.25″x11″ (21cm x 28cm)
– Hard cover
– 160M quality paper with glossy varnish
– 224 pages, full color process
– Including 45 pages of texts by Bianca
– Focus on Bianca's fetish photography up to 2006
– Candids and Behind The Scenes photos
– Bianca posing with girlfriends
– Heavy Rubber photos
– Section featuring some of Bianca's Glamour photos up to 2006
– Bianca around the world
– Early Years: a look at Bianca's first photoshoots
– Worldwide Artist's Artworks inspired by Bianca
CUSTOMER REVIEWS:
(Real comments taken from Bianca's forum from people who purchased the book in 2006)
– "The quality is very high! I don't think it gets better than that."
– "I cannot praise it enough. I was blown away by the excellent quality of the book and the content!"
– "This is a MUST own for any Bianca fan.!"
– "It is utterly outstanding in quality and exceeded my expectations!"
– "Speaking as a collector of erotic art in general, I rank this among the best books I own. "
– "The book itself is top quality. The binding, the Cover, the paper the ink.. all seems to be of the highest quality."
– "I'm rather speechless about it. It is truly amazing."
– "Worth every penny!"
– "Damn the book's quality is absolutely brilliant."[/tab]
Additional information
| | |
| --- | --- |
| Weight | 1.15 kg |
| Dimensions | 28 × 21.6 × 2.5 cm |