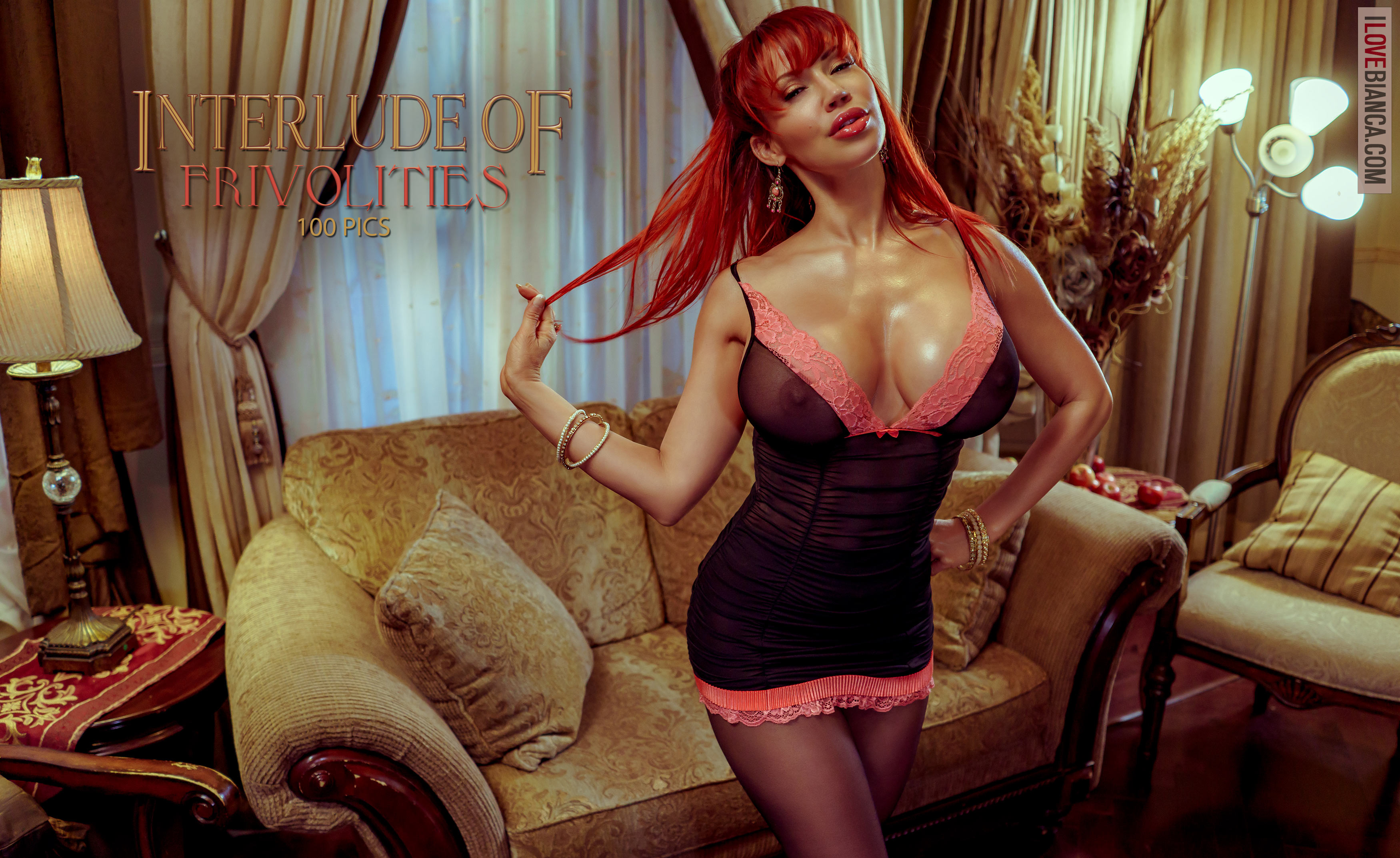 VIEW ALL PHOTOS NOW!
My "Bodacious in Bali" photo shoot was so much appreciated by you my pervy loyal fans that I thought I would "replicate" it by giving you once again a similar sexy skin tight lingerie dress that will make your heart skips a beat!
Because you indeed loved the "Playboy-ish" mood so much in that previous sensual photo shoot, I figured I would better make this right and so I hunted for a location that would be as graceful and yet lustful than the bedroom displayed in the Bali shoot.
I wasn't traveling at the moment but I thought to myself that Montreal also has lots to offers when it comes to luxury hotels. After a search on the Internet, I came across this hotel downtown and simply fell in love with its old fashion style bedrooms. Decorated with heavy velvet curtains, retro style sofa and paved with a cherry brown wooden floor, this room was out of this world!
So early morning, with my hair straightened all down and my plump lips painted with raspberry lipgloss, I got my sexy French-Canadian ass over there. After I gasped with bliss when I discovered how awesome this bedroom was, I put on my black & cherry red lingerie, some black pantyhose that I'm sure will please stockings & pantyhose lovers out there and finished up this sultry look with black leather pumps.
As for the rest, just sit down, laid back and enjoy the show. Spoiler alert: get ready to see more close-up shots of my yummy lady parts! :-p
Credits:
Photos: Martin Perreault
Location: Montreal, Canada