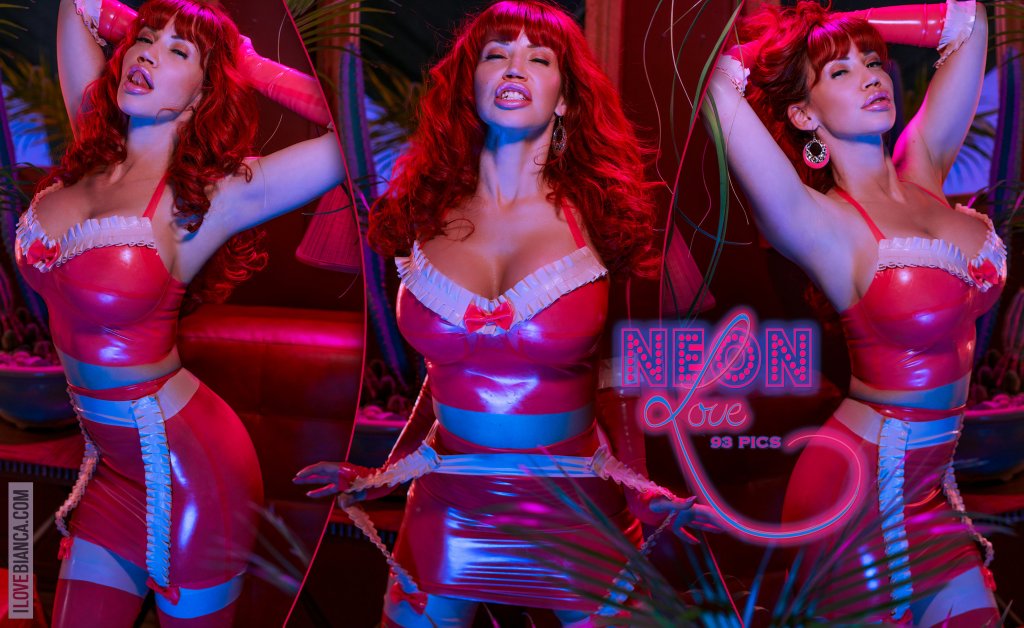 After screening all my forum's threads, I have been writing down on a to-do list all the photo shoots suggestions you folks have. Although I simply can't grant all your wishes as some ideas (especially when it comes to cosplay) would simply cost too much to realize, some suggestions are doable.
I can't remember who exactly and where in the forum it was suggested that I could do a photo shoot including colored lights and filters but I sure thought this idea could lead me to do a very artistic photo shoot. And as you know, I love trying new things so I chose to give it a go baby!! :-p
The next latex outfit you are about to see, I believe I have had it for over 5 or 6 years. I unfortunately can't remember who custom made me this outfit for me as the woman who made it just did it for the pleasure of it and is not a professional designer. I gave her total carte blanche on the creative aspect but I did ask for the outfit to be made with this very unusual neon pink latex mixed up with some baby pink latex.
It's too bad we didn't stay in touch as now that I finally found the perfect scenario to display her outfit, I'd looooove to show her how the photos turned out, and properly credit het. Surely when I'll post a couple of pics on my social media to thank her, she will bounce back again in my life…
Meanwhile, highly colorful photo shoot is for whoever wished to see me photographed with filtered lights. I hope you like it! And please also note that the mini skirt is back! Also something that was suggested in my forum ;-)
So what do you say? Is neon love a type of love for you my love?  I certainly hope so… :-p
CREDITS:
Photos: Martin Perreault
Latex: Unknown
Location: Montreal