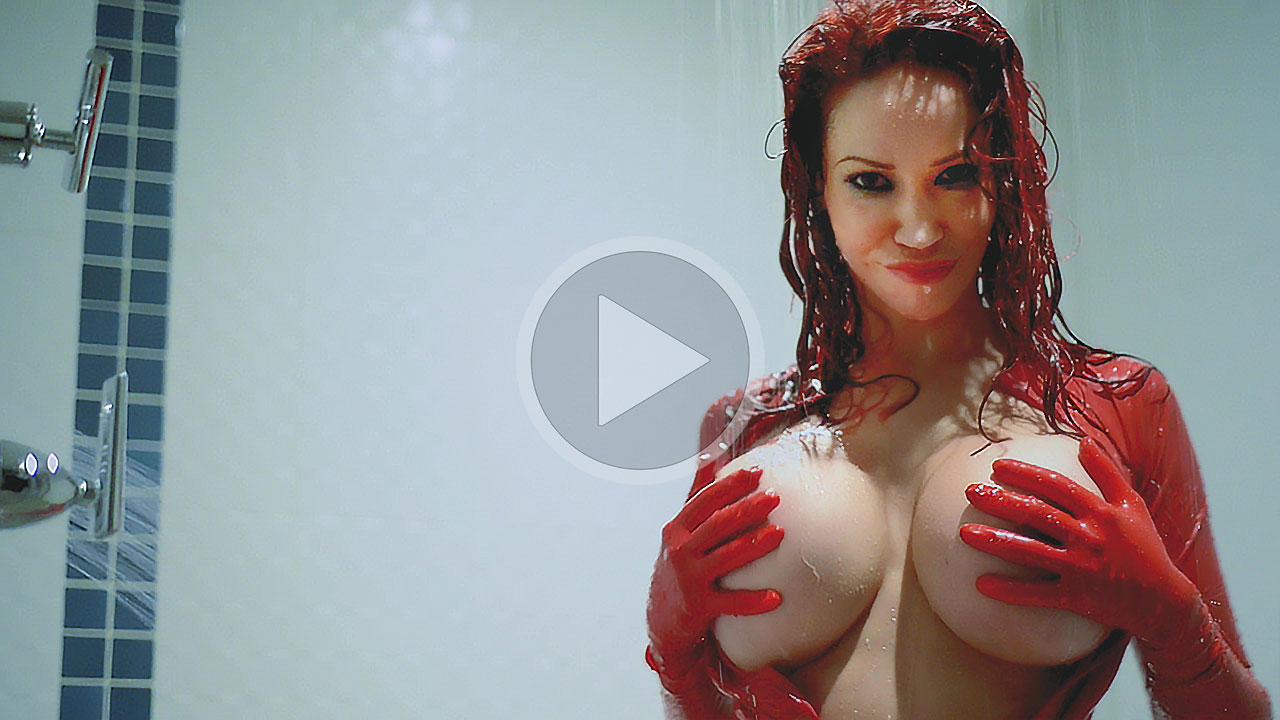 Is it me or it's seriously getting hawt in here? This is such a damn hot nurse outfit that when I was modeling it, some sexy sweat was dripping all along my curvaceous body just like single little drops of happiness slipping between my humongous boobies, pearling all its way down to my abs and reaching my wet intimacy.
If you have a special thing for sultry nurses like I do, this second part of my "Alluring Nurse" photo shoot will simply burn your lustful heart to a nice sizzle! That's right! I'm definitely a hawt chica and even beyond when it comes to wearing uniforms don't you think so too?! Without a doubt, playing the naughty nurse is one of my favorite cosplay uniform!
It felt so damn hot during this set that I ended up in the shower, sensually stripping off my latex nurse uniform and offering my massive boobies to the chill water jet. While lying on the tiled floor, all my body arched back so I could feel the water both caressing & cooling down my skin, it simply felt orgasmic!
So who's next ?!! Once again, nurse Bianca will see you now :-p
CREDITS
Video: Martin Perreault
Latex: Torture Garden, HW Design
Location, Montreal, Canada
You need a valid subscription to view this post… JOIN NOW.