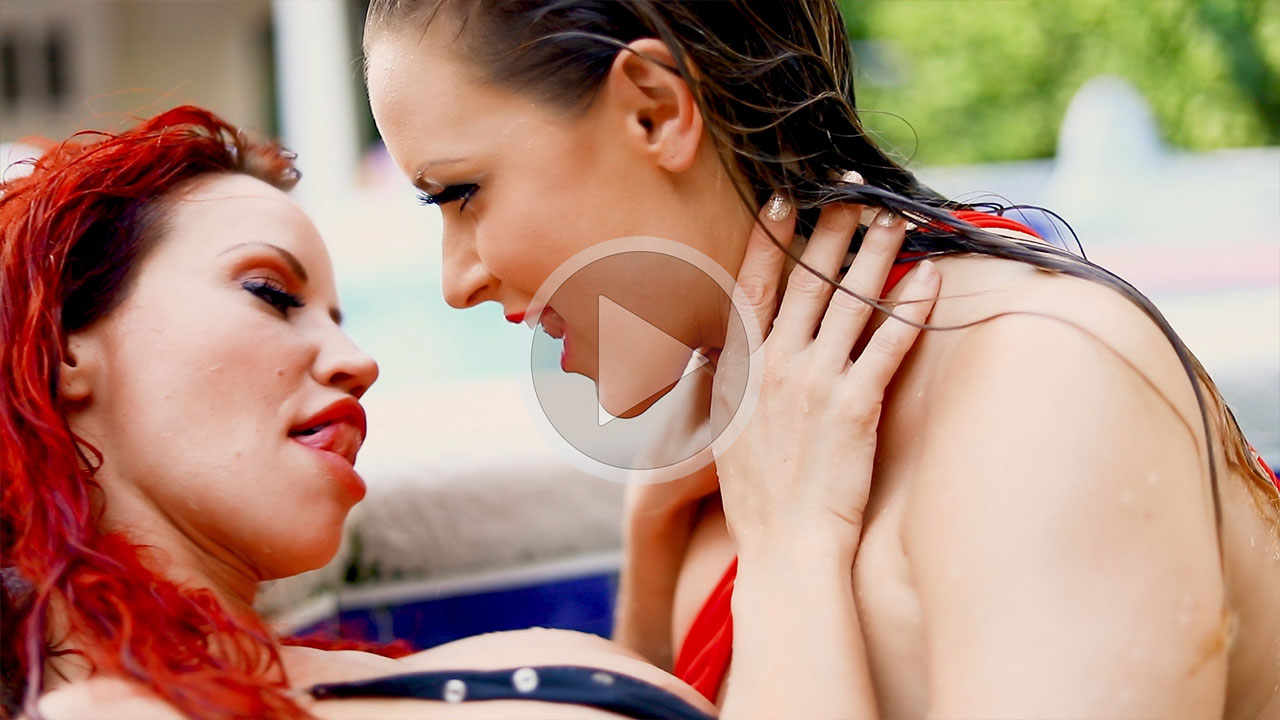 Wanna see some sexy pictures baby? Because I tell ya, hold on tight as this upcoming set will rock your world! How could it be any different anyway when you get to see two sex bombs such as Carrie Lachance and myself modeling together? I tell you, our devilishly sexy duo will without a doubt make your jaw drop!
Carrie and I were both part of the Marquis magazine team when we participated to the 2015 Goldrush Rally event. We got along so well during the 10 day race that we both stayed in touch. While the months passed, we started missing each other so much that I planned a visit to her house down in Florida. Spending some time catching up was my No1 goal, but of course, how could have I resisted the temptation to model with this beauty?
Of course that the desire to shoot with Carrie was way too strong to ignore!! I mean come on: look at her! She is a true sex bomb all right! And once both dressed up with only those ultra revealing itsy bitsy sling swimsuits, don't we just look drop dead gorgeous?! So hot that the pool water actually started boiling! Ah aha hahah!! Ok. Not really but you get the idea right?! ;-)
These photos are definitely too kinky and naughty to get published in Sports Illustrated. Perfect! We like it naughty, don't we?! So what do you say baby? Wanna get all sexy wet with Carrie & I?:-p
Photos:
Guest Model: Carrie Lachance
Photos: Nate Lachance
Location: Florida, U.S.A
You need a valid subscription to view this post… JOIN NOW.