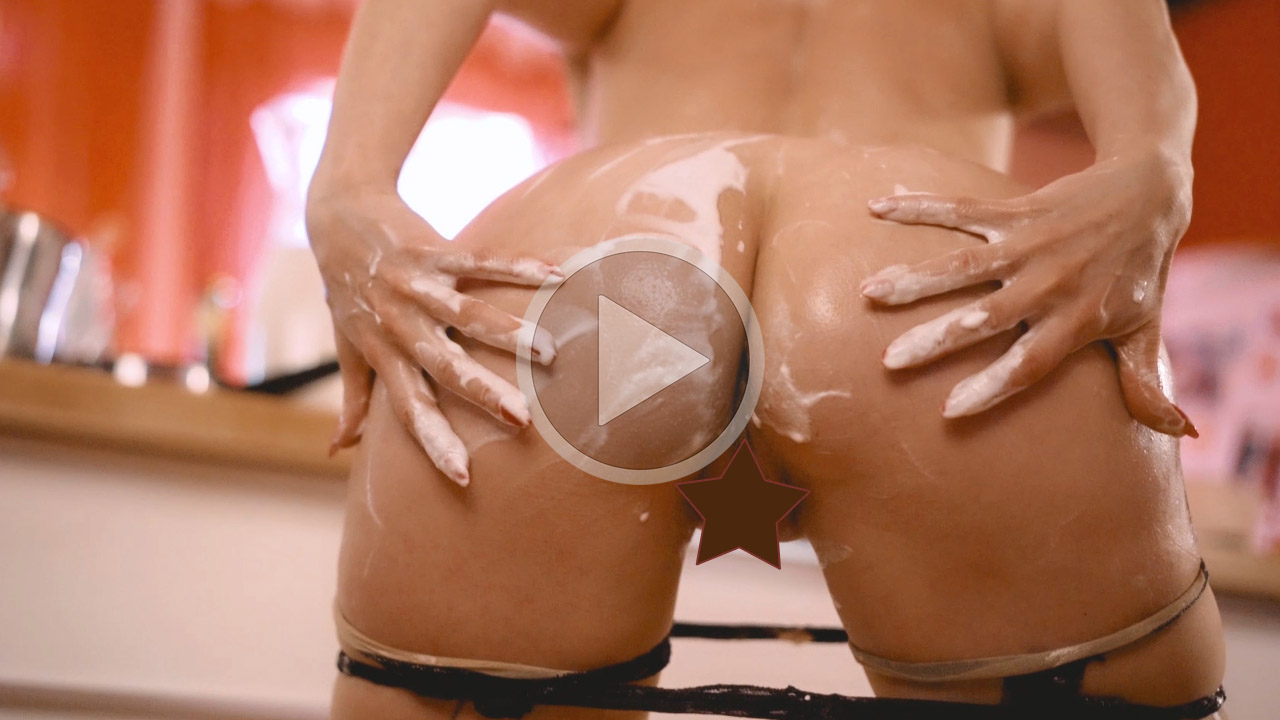 One thing that I like to do when I don't model, travel, ride my motorcycle bike, or have kinky sex is actually cooking for my friends. I not only find cooking therapeutic for the brain, but also when I see my friends all gathered around my table, laughing, and having a good time, I find it therapeutic for the heart.
It might be due to my Italian roots. To me, the more we are sitting at the table, the merrier it is. If there is food for 6, there is for 10. Nobody is left out ever. And I even don't mind last minute people addition. Somehow, I always make it work. And although I admit that sometimes in the past it happened that I did burn a dish, in the end, what truly matters is the fun we all get while being together. La famiglia is what makes me smile the most.
Well today, I am cooking for you my loves. Well I'm trying to but you will have to forgive me if along the way, I got a little distracted and I actually pored the desert's whipped cream all over me. I had planned to make a tiramisu that day and for the occasion, I dressed up with my sexy lady like chef apron, my vintage pantyhose and my pumps. Dressing up for cooking even makes it funnier and of course, sexier.
But yeah.. being who I am that is to say sometime a cute brat that just wanna have fun, I made a huge mess in the kitchen and most ingredients ended up on me and the floor instead of in the cake pan. But boy that yummy feeling of the cream dripping all over my arched back and my humongous boobs! I even some times licked my boobies because they just looked so tasty and they were! Miam!
Wanna lick the spatula?:-p
CREDITS:
Photos: Martin Perreault
Location: Montreal, Canada
You need a valid subscription to view this post… JOIN NOW.