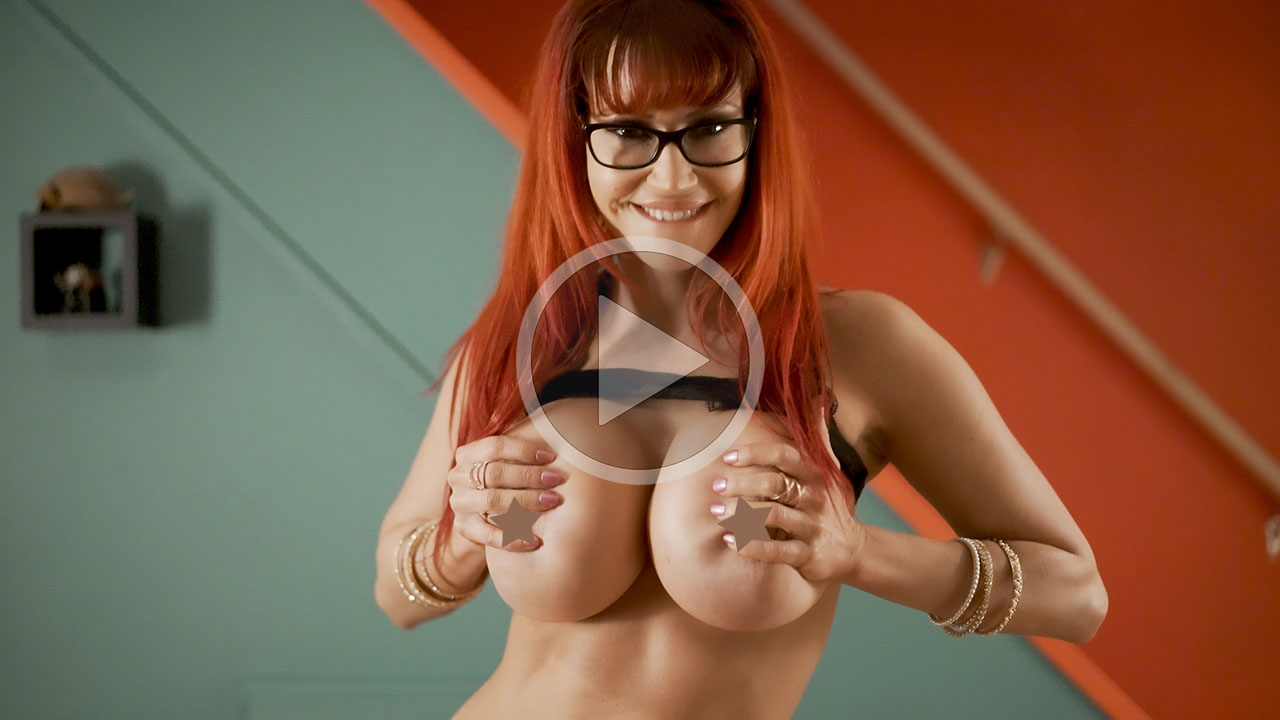 I doubt that you already know this next personal fact about me. One of the very first surgeries that I did for myself was not only getting a boob job but also an eye correction surgery. You see, as soon as I hit 12 years old, I started developing myopia that forced me to wear glasses and contact lenses every day. By the age of 20 my myopia degraded as low as -5.5. That means my friend that without my glasses on, I couldn't even see the time on the alarm clock that was sitting next to me on my bed table!
When I started modeling by the age of 18 years, I was mostly wearing contact lenses but as soon as I had to do a photo shoot involving water, I had to take them off. That would of course make my modeling even harder to do as I could not see well my surrounding and the photographer (is he smiling? Is he serious? Does he seem satisfied with me? Who knows?!! Cant see!) And in addition to feeling helplessly blind as a bat, my eyes were burning like hell! I just couldn't stand wearing contact lenses anymore.
So when I turned 22 or 23 years old, I decided to do something about it and I got an eye surgery. The surgery lasted 45 minutes, then I slept for 5 hours stoned on some prescription drug. And then, just by magic and as easy as 1-2-3, my myopia was gone. What a relief it was to at last see without any annoying and embarrassing blurs! At last, I was free: No more eye problems!
Well that's what I thought until I turned 37 and started squinting when reading a book. It appears my friend that now I do have to wear reading glasses. But that I can easily deal with as not seeing far is in my opinion way worse than not seeing up close.
So this is my new look when I read and the glasses featured in this shoot are truly my personal glasses. I picked this style because I love the geek look on me. What about you? Is this Bianca geeky look working for you? Glasses & lingerie: Hot or not?
Well you tell me :-p
You need a valid subscription to view this post… JOIN NOW.