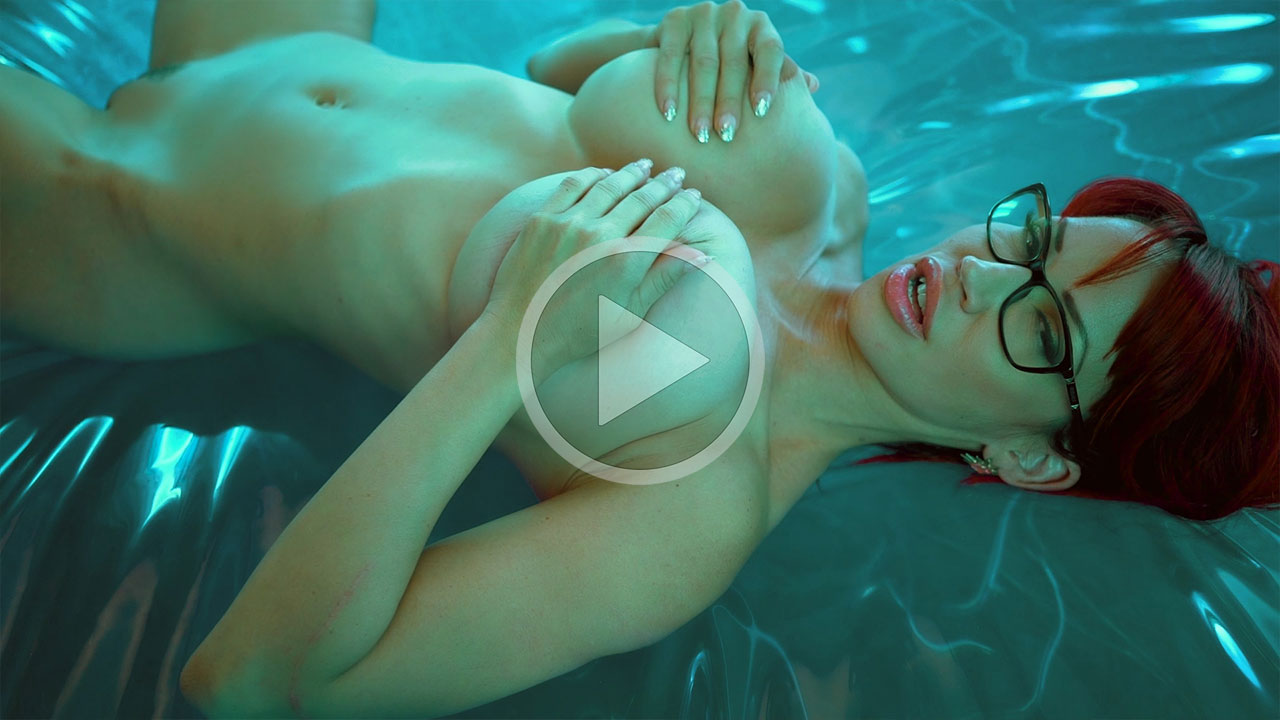 When I posted my latex photo shoot "Naughty Secretary" in which I wore my progressive glasses, I got so many positive feedbacks from you that I promised myself to wear them soon again this time for a glam photo shoot. And guess what my pervy friends: it's that time now!! :-D
While I was displaying a more dominant look in my latex shoot, this time I chose to go for a geekier flirtatious style. My inspiration for this set came from my own imagination. I visualized this scenario to be like a sexy game you and I would play together. I would wear my hair up in a ponytail, put on my glasses and act like if I was about to go read a book in bed. But all the sexy clothing I would wear would actually reveal you my true intentions. I would pretend that I honnnnnnnestly wanna read that book while you would be mesmerized with my naughty and lustful look. I would sexily smile at you and you would not resist any longer to join me in bed to make me live sensations that only you could do to me. You see the big picture now? ;-)
So this is exactly what I did except that I made the bed look like a little raunchier than what you would probably expect in real life. What? I am who I am, right?! :-p And I already had these transparent blue latex sheets to use so why not even using them for my glam photo shoots once in a while, hum? When I plastered each sides of my kinky waterbed with them, it just felt like a cocoon where I wanna forever get lost and have a hell of a good time!!
And to complement the blue shades of the bed and sheets, I opted to wear my lemon lingerie paired up with my baby pink robe and stockings. The overall look is geeky romantic don't you think? And I bet that now you wanna know if I'll keep the glasses on until I end up totally naked on my sinful bed of pleasures, right? Well let see how this fantasy turns out… 
Credits:
Photos: Martin Perreault
Latex Sheets: Polymorphe
Location: Montreal
You need a valid subscription to view this post… JOIN NOW.